If I sang the phrase "I got a feelin'!" in a crowded room, 90% of the crowd would respond with a "Woo-hoo!" thanks to the ubiquity of the pop powerhouse group the Black Eyed Peas.
Taboo, one of the founding members of the group (the one who used to have the really long hair), will be signing copies of his memoir Fallin' Up at

Powerhouse Arena

on Wednesday 2/9! In the book, Taboo reflects on his East LA upbringing, his family (including his becoming a teenage father), and his struggles with addiction while with the Black Eyed Peas.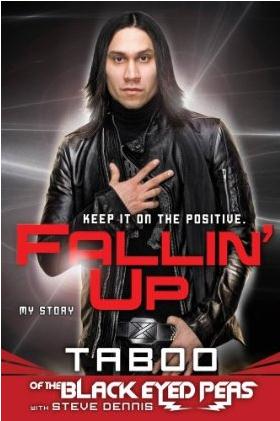 Fans are permitted to bring a piece of memorabilia to be signed along with the book. To attend the signing, RSVP to taboo@powerhousearena.com. I'm sure you'll have the time of your life.
37 Main Street, Brooklyn
718-666-3049
--D. Kareem, NYCRD Contributor